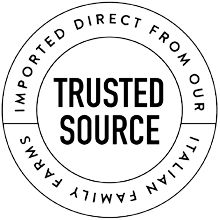 Our Production Process
OliAMO Extra Virgin Olive Oil is produced in the Abruzzo Region of Italy — an abundant, rustic and unpretentious province in the middle of the boot that runs f rom the majestic mountains down to the Adriatic sea. A multitude of hilltop towns with cobblestone streets and five hundred year old edifices dot the landscape filled with thousands of acres of generations old olive groves and vineyards. The inhabitants of Abruzzo are warm, extremely hospitable and treat the land and its bounty with the utmost respect. Although Abruzzo is not as well known as Italy's more famous regions like Cinque Terre, Lake Como and Capri, it is unrivaled in beauty, history, and most importantly Italian cuisine.
At OliAMO, we control all the stages of the olive oil production process to ensure we craft the highest quality extra virgin olive oil possible. The process is really very simple, and except for the introduction of mechanical olive crushers, has not changed for generations. When finished we ship the fresh product to distribute to our customers in the U.S.--it's straight from the olive groves to you!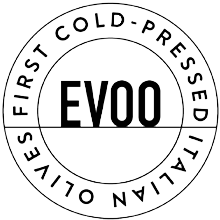 GROW THE OLIVES

The Gentile di Chieti, Olivastro, and Leccino olives grow on generations' old olive trees surrounding
the Medieval town of Lanciano, Abruzzo overlooking the Adriatic Sea.

HARVEST THE OLIVES

Every Fall, as they have for hundreds of years, our Family Farmers harvest and gather the olives
to rush them to press, to ensure the freshest product possible.

TRANSPORT THE OLIVES TO THE PRESS

We transport the olives to our press, only a few kilometers away.

CRUSH THE OLIVES INTO OLIVE PASTE

The olives are crushed into a paste, pits and skin together to ensure the highest possible
vitamin and antioxidant content.

PUT THE OLIVE PASTE ON MATS FOR THE PRESS

COLD PRESS THE OLIVE PASTE

The paste is laid out on plates and stacked.

EXTRACT THE EXTRA VIRGIN OLIVE OIL

The water in the juice is separated from the olive oil and the thick, golden green first cold press
of OliAMO Extra Virgin Olive oil is created.